CREATE YOUR DESTINY
UFV's Business program prepares students for the real world through enriching learning experiences, and courses taught by instructors with industry experience. Employers are looking for graduates that are ready to hit the ground running, UFV helps you make the best impression by making sure you are "job-ready" by the time you graduate.

As a UFV BBA student you have the option to study in India or Canada, there is something for everyone. From certificates, to our two-year Business Administration diploma, to our Bachelor of Business Administration degree with the option to specialize in several different subject areas, you create your destiny.
Complete your Canadian degree in Chandigarh or transfer to UFV Canada
Since 2006, UFV has delivered its Canadian Bachelor of Business Administration degree at the 16.5-acre campus at Goswami Ganesh Dutta Sanatan Dharma College Chandigarh (SDCC), in Sector 32C, Chandigarh. SDCC is an affiliate of Panjab University and is widely known for its strong commerce department.
Professor George Peary

This relative small school is a very special place where students are accorded individual attention and presented with opportunities to engage in international studies as undergraduates of a Canadian university. I would really encourage anyone with an interest in business to consider UFV Chandigarh.
Priya Mahajan

I feel proud to say that UFV Chandigarh chanced me completely. Confidence, professionalism, meeting deadlines, self-belief and determination are a just a few of the changes i know perceive in myself. The unique angle of this program lies in its professors, and in the way teachings are delivered.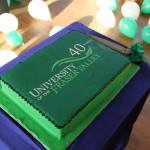 UFV Chandigarh Celebrates UFV's 40th Birthday
April 04, 2014
On the 40th Anniversary of the University of the Fraser Valley, on April 4th, UFV Chandigarh opened its new student lounge fo..
Read more..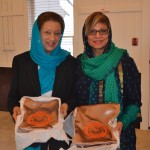 Centennial Year of Komagata Maru Launched at Sikh Heritage Museum
March 10, 2014
The year 2014 is a significant year for the South Asian community in Canada and British Columbia as well as to all Canadians as it marks..
Read more..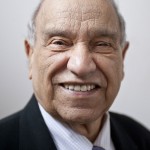 Jagat (Jack) Singh Uppal Donation to the CICS
March 10, 2014
Jagat Singh Uppal, or "Jack" is an example of an individual who came from humble beginnings, and found great success i..
Read more..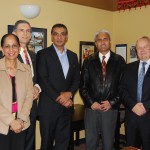 Minister of Advanced Education Visits the CICS
March 10, 2014
Honourable Amrik Virk, the Minister of Advanced Education for the Province of British Columbia visited the Centre for Indo-Canadian Stud..
Read more..
British Columbia's Fraser Valley is one of Canada's fastest-growing, most ethnically diverse regions. Our communities are welcoming, our scenery breathtaking, and we're within minutes of Metro Vancouver and the U.S. border. Whether you wish to get a university education, learn a trade, retrain or upgrade, study in Canada, take a course for fun, hire a student, or work with friendly, dedicated people, check out UFV.